X
Open Job for
Counter Salesman
Job Responsibilities:
Counter Salesman minimum of 2 years Experience in Mercedes Passenger and Spare Parts
Send Your Resume or Cv on this Address
Who We Are
Awawdeh Auto Spare Parts is the leading company and one of the U.A.E's fastest growing and most respected names in Mercedes-Benz and BMW spare parts. The company was established in 1996 as one of the largest spare parts and body kits suppliers in the GCC and MENA regions. Awawdeh Auto Spare Parts is now U.A.E'S No.1 independent specialist in new, used and after market Mercedes-Benz and BMW car parts. We have been providing our customers worldwide with the best quality and the most competitive prices in both products and services. As a result, Awawdeh Auto Spare Parts has emerged as one of the most successful and professional companies in the Middle East.
"Customer satisfaction and sustained continuous growth form the core principles of Awawdeh Auto Spare Parts"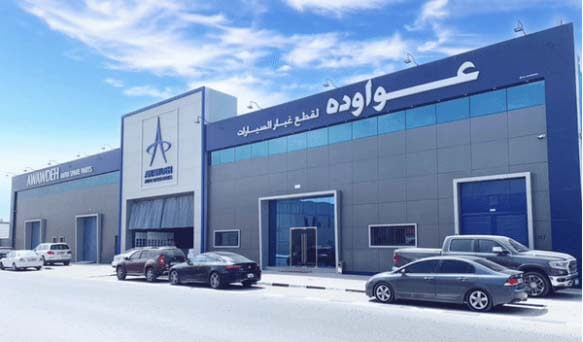 Online Shop
Find what you need for your car online and get it delivered right to your doorstep
Services
How we work and what we provide
Choice of Products
At Awawdeh Auto Spare Parts, we provide a conclusive range of parts that are delivered here with an individual quality mark and original factory packaging from many certified factories all over the world.
In order to cater to all of our customers' needs, we offer products which differ in quality, raw materials, production place and consecutively, price. This classification gives our customers a choice of the right product according to their budget and needs.
We offer the same product in 5 different Levels of Qualities,which does not restrain our customers to one quality and price option. We are the only automotive spare parts company in UAE that offer different Product Quality Classifications in order for the customer to choose the product that suits them from our stock.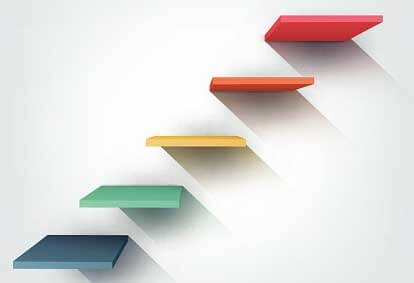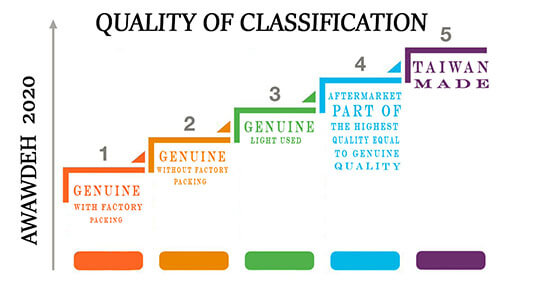 Quality Classification
Our customers come first, that is why we give you the choice, that is backed up by the availability of parts, to choose the parts that match your needs.
Genuine with Factory Packing
These products are provided directly from the original vehicle manufacturer as in Mercedes-Benz and BMW in their genuine packing.
Genuine without Factory Packing
These products are 100% genuine and new parts that come in industrial/assembly line packing arrangement.
Genuine Light Used
These products are provided from certified suppliers such as MBGTC and are tested and guaranteed.
Aftermarket part of the highest quality - Equal to genuine quality
These products are new parts that are provided from the direct manufacturer of the OE parts that supply the genuine assembly line. They come in aftermarket packing. Our aftermarket brands range include Magneti Marelli, Hella, Bosch, Valeo, Pierburg and much more.
Taiwan Made
These products are carefully selected from the highest quality Taiwan-made replacement parts in order to provide the customers with a more budget-friendly product that is of great quality.
China Made
These products are carefully selected from the highest quality China-made replacement parts in order to provide the customers with a more budget-friendly product that is of great quality.
Main Product Groups
Engine Hood
Bumper
Fender
Door
Trunk
Running board / Side step
Windshields
Body Kits
... and much more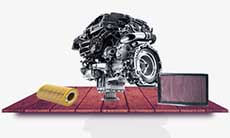 Engine
Gearbox
Differential
Transfer Case
Camshaft Adjuster
V-ribbed Belt
Guide Pulley
Belt Tensioner
Engine and Gear Mounting
...and much more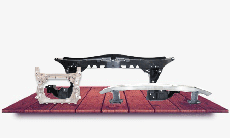 Bumper Reinforcement
Chassis Support
Radiator Support
Cross member
... and much more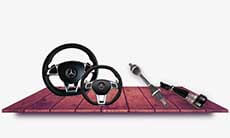 Shock Absorber
Steering Box
Power Steering Pump
Control Arm
Axle
Torsion Bar
Link Rod
Tie Rod
... and much more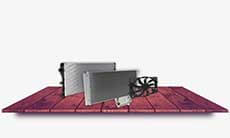 Radiator
Condenser
Water Cooler
Engine Oil Cooler
Transmission Oil Cooler
A/C Compressor
A/C Fan
Evaporator
... and much more
Selected Suppliers
We put our customers first, that is why we offer you only the best brands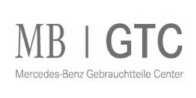 MBGTC
The Mercedes-Benz Used Parts Center is a 100% subsidiary of Daimler AG. Since 1996, we have specialized in the disassembly and recycling of parts and wheels of Mercedes-Benz and smart vehicles.Only if the disassembled parts meet our defined quality classes, they are sold.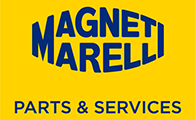 MAGNETI MARELLI
Magneti Marelli S.p.A. develops and manufactures high-tech components for the automotive industry. Magnetti Marelli is headquartered in Corbetta, Italy. They develops advanced systems and solutions that contribute to the evolution of safe and sustainable mobility.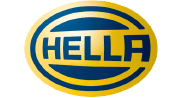 HELLA
Hella KGaA Hueck & Co. (stylized as HELLA) is an internationally operating German automotive part supplier with headquarters in Lippstadt, North Rhine-Westphalia. The company develops and manufactures lighting and electronic components and systems for the automotive industry.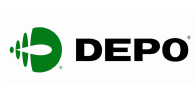 DEPO
DEPO will ensure to maintain our status as a leading company by consistently providing reliable, affordable and innovative products to our customers. The brand name contains the spirits of the old town and motivates us to have sustainable development.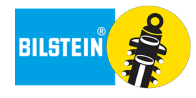 BILSTEIN
The world's leading automobile brands trust BILSTEIN for a reason – our technologies and quality set the highest standards. Each development is a new milestone and represents the pioneering spirit of BILSTEIN, an essence which manifests itself in every product we manufacture.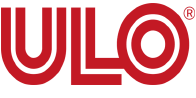 ULO
ULO is the international trademark of the odelo group with a wide range of lighting and mirror components exclusively in original equipment quality.odelo with it's headquarter in Stuttgart, Germany – develops and produces premium head lights and rear lights for the automotive industry.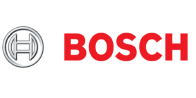 BOSCH
Robert Bosch GmbH, or Bosch, is a German multinational engineering and electronics company headquartered in Gerlingen, near Stuttgart, Germany. The company was founded by Robert Bosch in Stuttgart in 1886.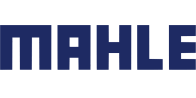 MAHLE
MAHLE GmbH is a German automotive parts manufacturer based in Stuttgart, Germany. It is one of the largest automotive suppliers worldwide.As a manufacturer of components and systems for the combustion engine and its periphery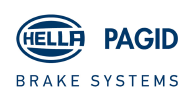 HELLA PAGID
Hella Pagid Brake Systems - the joint venture between the automotive parts suppliers TMD Friction and HELLA - sells brake components and brake accessories on the international automotive spare parts market. Both partners have a 50% share in the joint venture.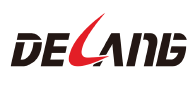 DELANG
A qualified OE supplier for Shanghai Volkswagen, Delang's R&D center has advanced equipment, mature production technology and strict quality control system.For Independent Aftermarket, Delang is willing to be more efficient and flexible response to customers' need.
LEMFÖRDER
LEMFÖRDER is the No.1 brand in original equipment steering and chassis components. As a trusted partner of over 50 vehicle manufacturers worldwide LEMFÖRDER is a leader in the development of innovative passenger car, motorcycle, HCV and off-road chassis technology.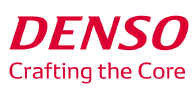 DENSO
DENSO is a leading supplier of advanced automotive technology, systems and components for major automakers. We are committed to making the world a better place through our world-first products and technologies.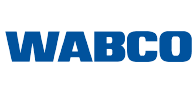 WABCO
WABCO is an American provider of electronic braking, stability, suspension and transmission automation systems for heavy duty commercial vehicles. Founded in the U.S. in 1869 as Westinghouse Air Brake Company, WABCO was acquired by American Standard in 1968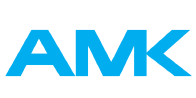 AMK
Decades of experience combined with extensive know-how and a wealth of ideas paved the way for the creation of a comprehensive line of servo motors. All motors are developed and produced within AMK's own plants.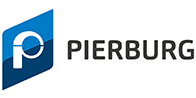 PIERBURG
Pierburg S.A. is a company that forms part of the KSPG AG Group, a worldwide leader in the design, development and production of automobile components.
TABG YANG GROUP
Tong Yang Industry Co.,Ltd. primarily manufactures and sells automobile and motorcycle components in the United States, China, and Taiwan. The company offers automobile and motorcycle plastic parts and molds. It also purchases and sells other goods
A GLANCE AT SOME OF OUR COVERED RANGE
Leading automobile spare parts specialists in the MENA region since 1996
Customers Feedback
Authentic feedback from our marvellous vast customers base

Ali Iraji Moghaddam
The best spare parts shop for only Mercedes Benz

Vimal Babu
Great customer service and super arrangements of parts. We can see the art behind the arrangements of spare parts.Go and visit for original spare parts direct from the production company.

Adeel Ahmed Ansari
Best place to buy Mercedes parts at a very reasonable price

Seymur Aliyev
Super service excellent products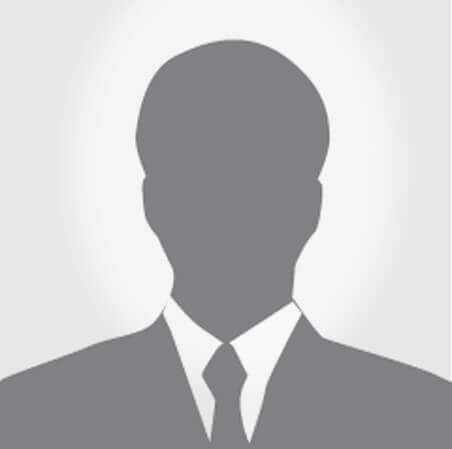 mehdipiero
Professional, well-organized spare parts shop with a HUGE warehouse, for all your Mercedes needs.

Erzat Jidebaev
One of the biggest Mercedes Benz spare parts shops in Sharjah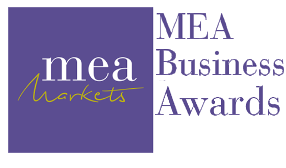 We're happy to announce that we were named The Most Professional Auto Spare Parts Company for 2020 by
At Awawdeh, customer satisfaction and sustained continuous growth form our core principles. Read More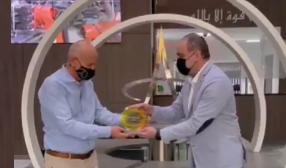 Awawdeh Receives top customer of 2020 Award by Hella Middle East.
We are happy so share with you that we have been awarded ...... Read More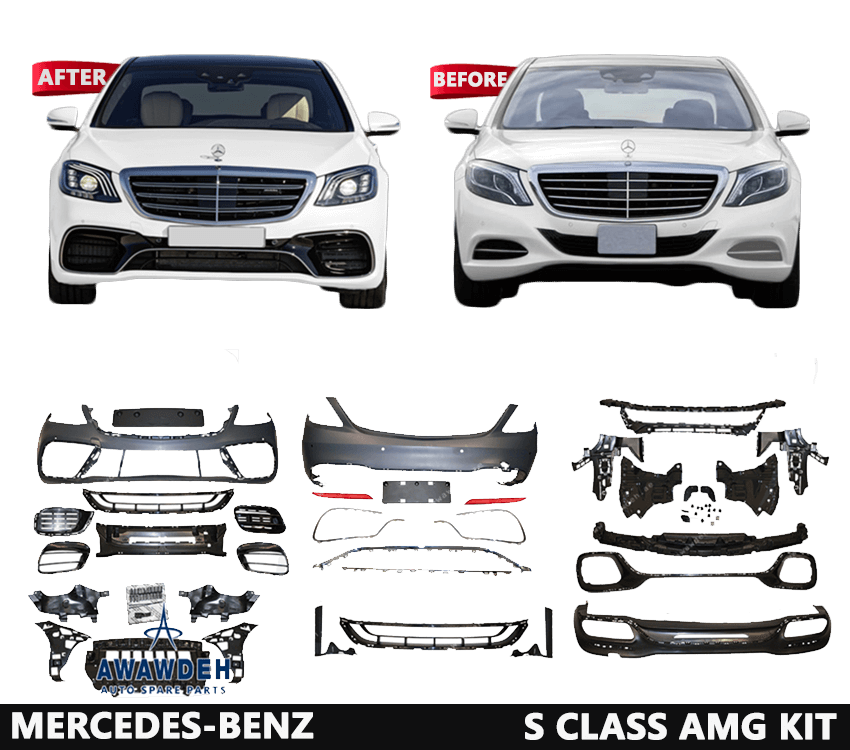 Now Available W222 AMG 2018, Facelift Body Kit
This offer includes the complete parts set for restyling a W222 S-Class into AMG S63 2018.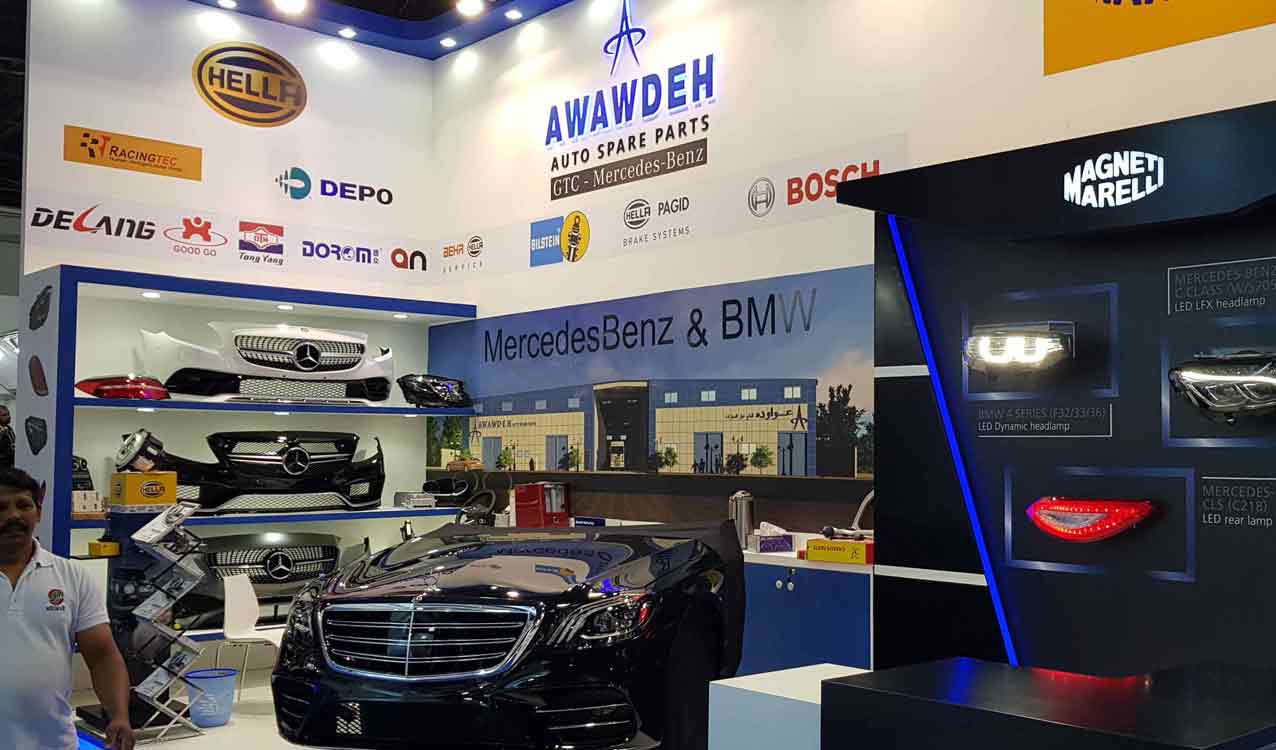 Participated in Automechanika Dubai 2018
The leading international trade fair for the automotive service industry targeting trade visitors from the wider Middle East.